Promantek Inc. QA & Product Excellence Case Study
Aspiritech is a pioneer and leader in this field with more than 15 years experience.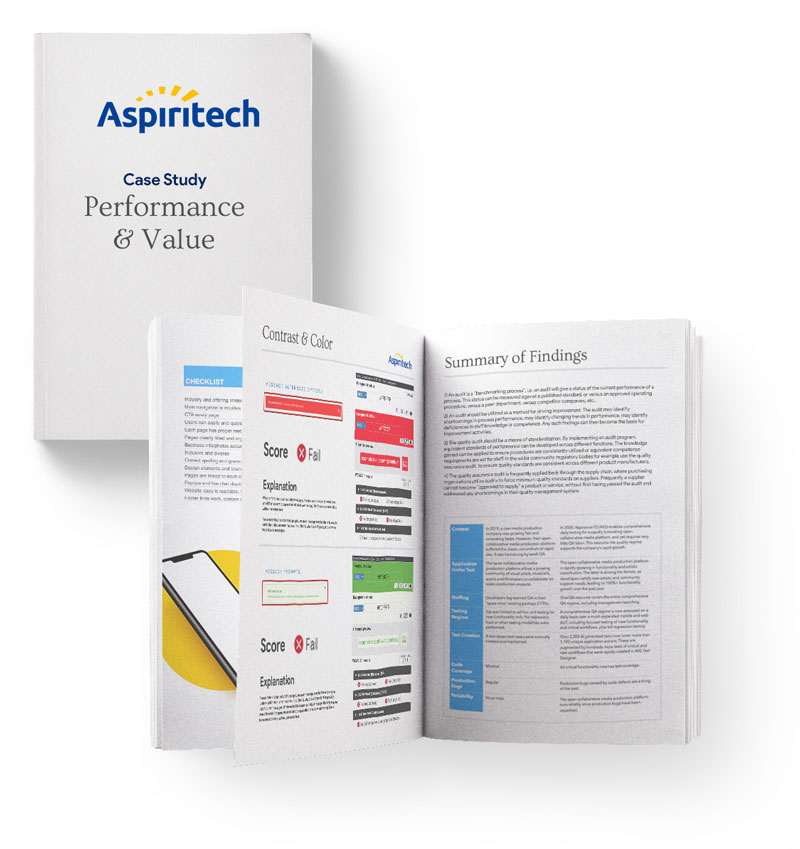 One of the world's largest real estate management companies was integrating a new Management System for their properties incorporating facilities and document management tools.
Aspiritech reviewed data integrity and tested applications across mobile and desktop browsers, assuring a seamless and rewarding customer and internal user experience, and that all the information was correct and present, increasing device usability and functionality.
Aspiritech offers data services and responsive website testing across 12 devices and 5 browsers.