Aspiritech is a tech services agency with more than 15 years' experience. We offer full testing lifecycle management, including end-to-end user testing, quality assurance, accessibility testing, data services, and more. We are a mission-driven organization, and more than 90 percent of our team is on the autism spectrum.
Brenda and Moshe Weitzberg founded Aspiritech in 2008 with the dream of finding suitable employment for their adult son Oran. Oran is a college-educated, kind, capable person on the autism spectrum who had difficulties finding work that suited his talents. After researching a company in Denmark that employed adults doing software QA testing, Moshe and Brenda had their answer. From a kitchen table start-up, Aspiritech now has 115+ employees in two locations and is growing every day.
Brenda Weitzberg
Brenda Weitzberg has a BA in psychology and special education with a graduate diploma in administration. She has more than 40 years experience in social service administration, most recently as director of north shore operations for a Chicagoland nonprofit.
Throughout the years, Brenda has successfully worked collaboratively to develop and implement innovative programs to meet urgent community needs including Camp STAR, an evidence-based summer treatment program for children with ADHD, ASD, and related disorders.
Moshe Weitzberg
After serving as a lieutenant in the Israeli infantry, Moshe Weitzberg earned a Ph.D. in Organic Chemistry followed by a postdoctoral fellowship at Johns Hopkins University. For more than 20 years, he worked in the pharmaceutical industry where he published more than 100 scientific papers and more than 15 patents.
Since retiring from Abbott Laboratories, Moshe joined National Louis University where he taught Chemistry, Organic Chemistry, and Physics. He was certified in software testing at SigmaSoft. At the end of 2009, Moshe joined his wife Brenda, who founded Aspiritech.
"April 2022 marked our retirement from Aspiritech, the company we poured our heart and soul into for nearly 15 years. It's surreal to look back on this journey. We have achieved incredible milestones, worked with phenomenal staff, weathered unexpected challenges, and served as a pioneer for the neurodiversity-at-work movement. Thank you for supporting us along the way!" 
~Brenda and Moshe Weitzberg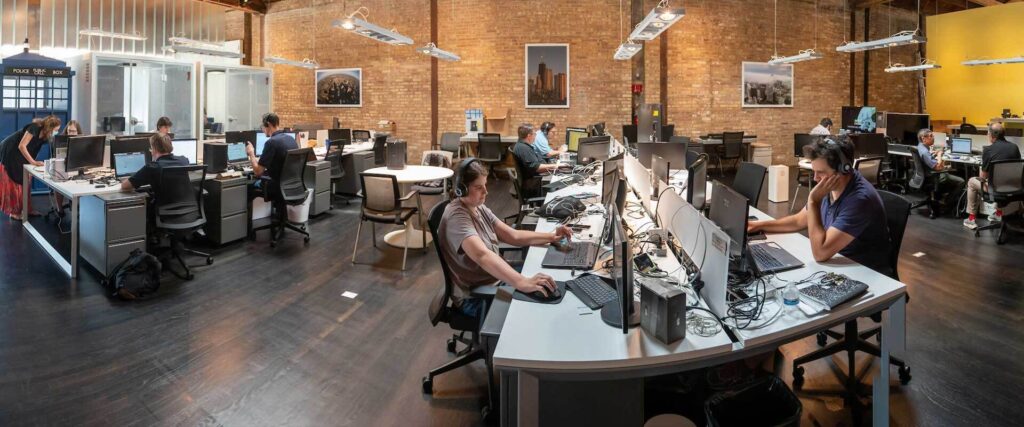 Aspiritech is a pioneer and leader in this field with 15 years' experience.
Aspiritech strives to create an environment where neurodivergent employees can flourish.
Aspiritech is a non-profit organization. We pay competitive salaries and cover 93% of our expenses with client revenue.
One of Aspiritech's most exciting developments was the purchase of our new corporate headquarters in Evanston. Thanks to our generous capital campaign donors, we now truly have "A Home of Our Own" that is specifically designed to meet the needs of our neurodivergent staff.
The new building is a stunning office space on Chicago Avenue in downtown Evanston. It was made possible by generous gifts from The Coleman Foundation, The Harry and Jeanette Weinberg Foundation, The Christopher L. and M. Susan Gust Foundation, and many others ranging from contributions of $5 to $500,000. We are grateful for each and every one.
As we continue to grow, our new building allows us to hire even more autistic adults, broaden our client base, expand our social services, and connect with a wider community of neurodivergent adults, organizations, and partner companies.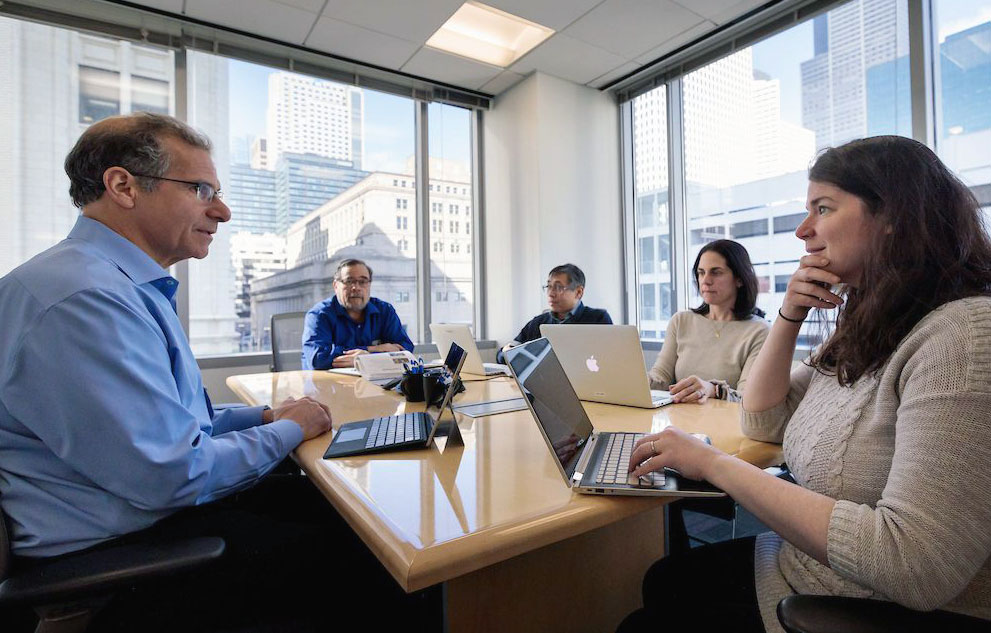 ACE: Assist, Change, & Empower
The ACE FUND is an emergency fund for staff in need. ACE FUND grants are often pivotal to a recipient's ability to maintain meaningful and gainful employment at Aspiritech, and thereby lead a healthy, independent life. All grant applications are reviewed anonymously by an independent committee.
In 2021, the ACE FUND distributed $22,212 in emergency grants. This resource was a lifeline for many employees facing unexpected hardships, including medical bills, legal fees for life transitions, and assistance with auto repairs. Since its inception, the ACE fund has distributed 62 grants totaling more than $90,000 to Aspiritech's team members.
Funded by the generous contributions of community members and foundation partners, the goal of the ACE FUND is to assist, change, and empower staff.
ASSIST with transportation, housing or short-term unexpected medical, family, and other emergency expenses
CHANGE the quality of life by funding programs or services incorporating fitness, health and wellness, and independent living
EMPOWER through funding continuing education opportunities, advocacy programs, and navigation of resources and benefits
To make a contribution to help our team members most in need, please visit our donation page.