Aspiritech is a pioneer and leader in this field with more than 15 years experience.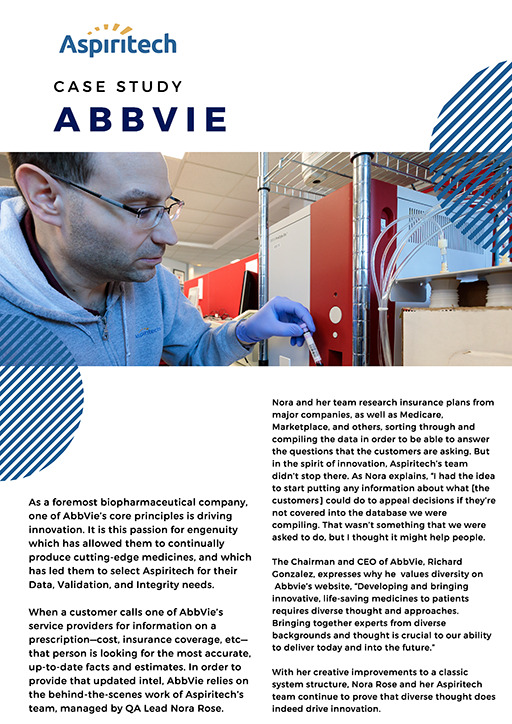 AbbVie is a global biopharmaceutical company with a focus on developing innovative, advanced therapies to meet the needs of patients around the world.
Abbvie relied on Aspiritech to…
Venus Jackson,
Pension Administrator Market Leader,
Aon
"I'm blown away...what Aspiritech did takes years to learn, and [the app] took our programmer over a year to complete."
Aspiritech offers hardware testing for headphones, speakers and software connectivity.