Aspiritech helps clients achieve product excellence through end-to-end user testing, accessibility reviews, user experience optimization and more. We also offer a wide array of data services, including Salesforce cleanup, annotation, migration, validation, product descriptions, and so much more. Reach out to find out how we can help you.
Quality Assurance, Accessibility & Data Services
Aspiritech provides quality assurance testing services for big tech, software development, and hardware manufacturers. We also offer data entry, data management, and security testing.
We make sure your software and your hardware work every time, on every device, after every upgrade.
For our clients, that means better product integrity, peace of mind for their customers, and increased efficiency when it comes to data management.
If you'd like more information on how we can work together, contact us for a capabilities presentation.
We offer high-quality software, hardware, data integrity and migration testing with a team of highly qualified individuals on the autism spectrum.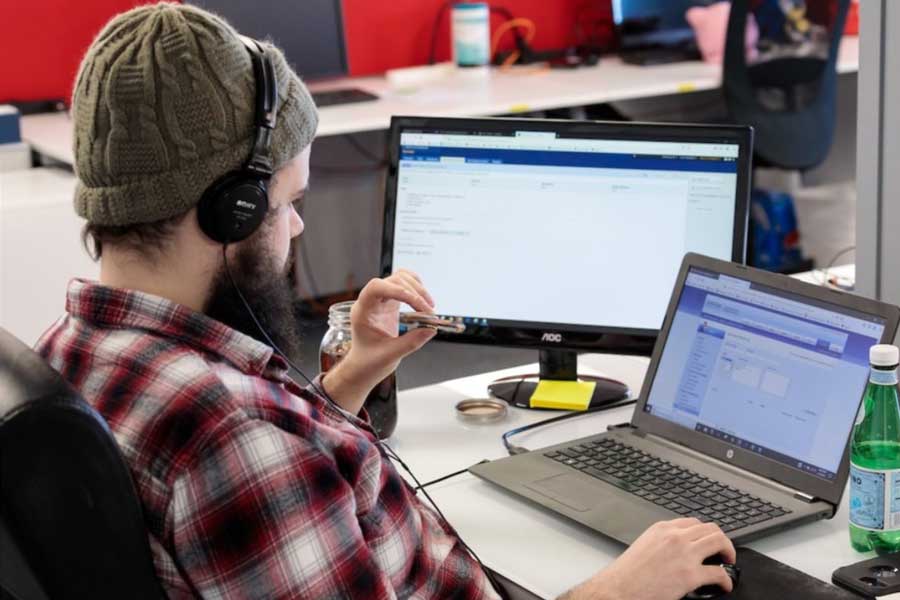 Driven by a passion for people, technology, and precision, Aspiritech helps teams in over a dozen countries by providing trust and integrity through functional tech. We help our clients grow, transform and operate with excellence by identifying issues and anomalies in their products, data, and interfaces.
We work across a broad range of industries including tech, audio hardware, web and media software, finance, retail, supply chain management, education, real estate, and more. 
Software Testers for Hire
Aspiritech offers a team of skilled and trained manual and automated testing experts that can embed with your team. We work to understand your needs and goals. We'll prepare a test plan, where we'll curate data and create, execute, and maintain test cases, while reporting the defects we find. We offer large and small testing teams and individual testers to augment your in-house team.
If you need data migration and data entry services, we have skilled staff available for that as well.
Manual and Automated Testing
We offer a mix of manual and automated functional testing services. With real users, on real devices, we help ensure seamless customer experiences in the real world. Our automated testing helps us quickly identify common errors as well.
Software and Hardware Testing
We test any equipment that interacts with software, mobile applications, cloud storage and other services. From audio and control hardware to connectivity and software functionality, we provide a complete range of QA testing services.
Data Integrity and Migration
We work to offer data quality assurance through a process of identification and elimination of anomalies. From data profiling, normalization, and cleansing we execute processes that help ensure your data is top notch. If you require data relocation to a new system or data entry services, we have team members available to serve your needs.
Accessibility & ADA Compliance
We work to test and ensure your software is inclusive and usable by all people. We help you ensure your products meet accessibility conformity across WCAG 2.1 requirements, Section 508, and compliance with the Americans with Disabilities Act.
UX/UI, Responsive, & Device Testing
Our goal is to improve user experience across all modern devices and browsers through real user evaluation and testing. This includes desktop, tablet and mobile UI testing across Android and iOS platforms.
The Aspiritech Remote Employment Academy, or AREA, is a training program for autistic young adults to develop their employability, leadership, and technical skills. Upon completion, participants could be hired to work remotely for Aspiritech or at other companies. 
QA & Software Testing Services
Functional Testing
Mobile App Testing
Automation & Automated Testing
Accessibility Testing (Section 508 and WCAG compliance)
Real-Device Testing
Beta Testing
Regression Testing
Usability Testing
Livestream Testing
Analytics Testing
Location Testing
Voice Testing
Localization Testing
Payments Testing
Regression and Exploratory Testing
AR/VR Testing
Performance Testing
API Testing
Compatibility Testing & Cross Browser/OS System Testing
Functional Testing and Acceptance Testing
Test Design and Test Plans
Decomp and Test Script Development
QA and Manual Writing
Graphic Uniformity of Web Pages and Applications
You built it. Hire us to test it. Check out our case studies from current and past clients, to see why they love working with Aspiritech, and how our team helps elevate their user experience.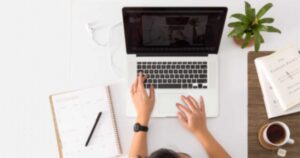 Bose relies on Aspiritech to test across peripherals and platforms to assure a seamless roll out of software upgrades…