Otus QA & Product Excellence Case Study
Aspiritech is a pioneer and leader in this field with more than 15 years experience.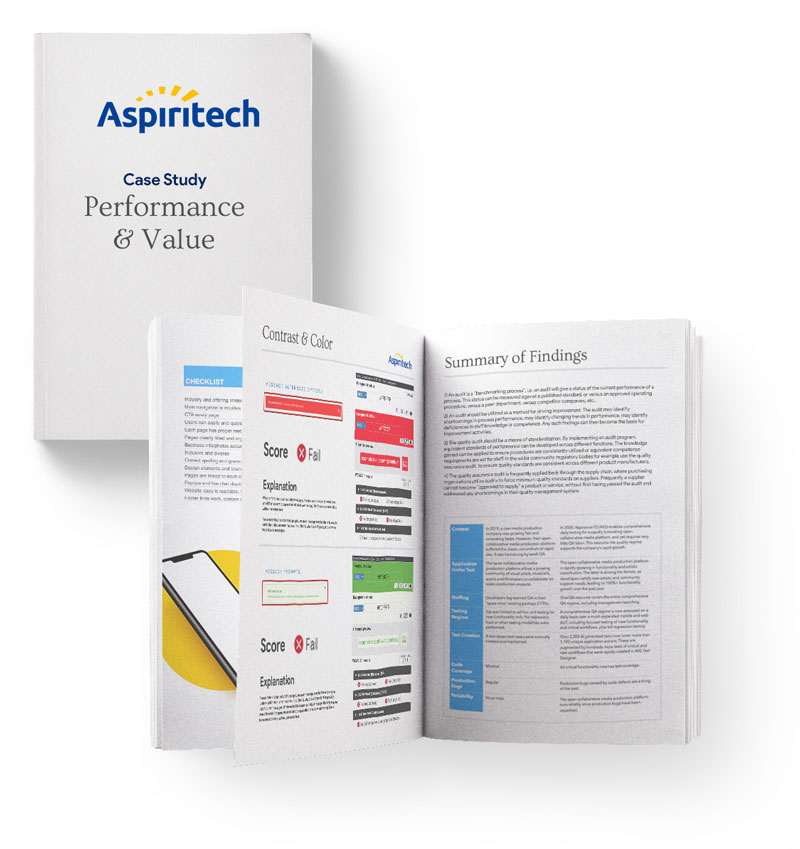 Otus, a growing K-12 cloud-based learning management and analytics system, looks to Aspiritech for QA services as it expands its service and functionality.
Ease of use and no-bugs are essential for students, teachers, administrators and parents. Through our team's regression testing, we helped roll out updated versions of the platform, helping user experience and data integration.
Aspiritech offers data services and responsive website testing across 12 devices and 5 browsers.