NeuroGrowth Training Services
You Already Have a Neurodiverse Team.
Learn how to harness the power of different kinds of brains.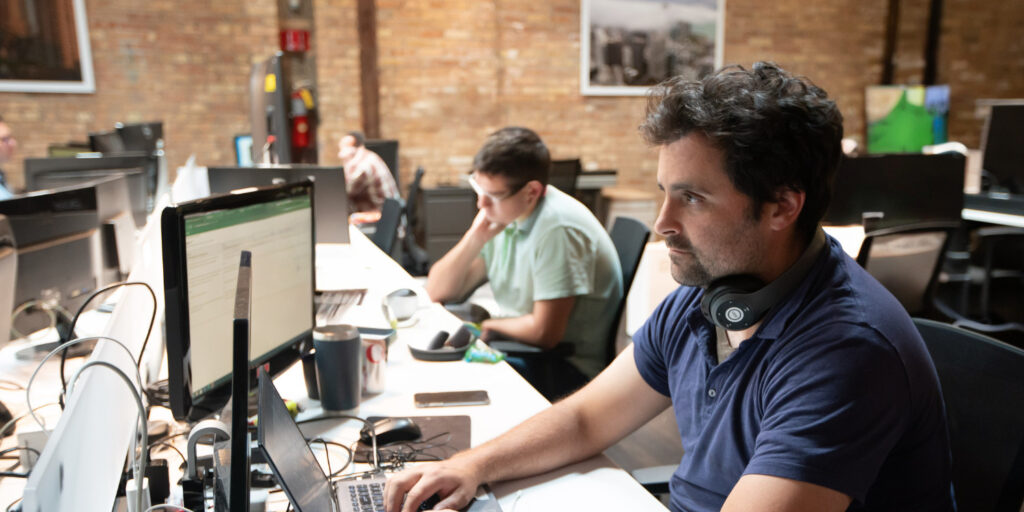 NeuroGrowth Professional Development and DEI Training Program for Corporate Managers and Leaders
What's Included
Quarterly live webinars (60 min) + recordings
20+ video educational modules on neurodiversity, + new trainings each month
Monthly email with resources and news about neurodiversity for your team
Certification of Neurodiversity-Friendly Company Training by Aspiritech
Badges for your website and social media
Press release for your company
* Optional private support hours for neurodivergent team members and/or managers (add-on
Why Choose Us?
Our training is developed and delivered by a neurodivergent team. 
Aspiritech has fifteen years of experience running a successful tech company. 
Over 90% of our +/- 120 employees are autistic. 
93% of employees report being highly engaged.
Our annual retention rate is 99% .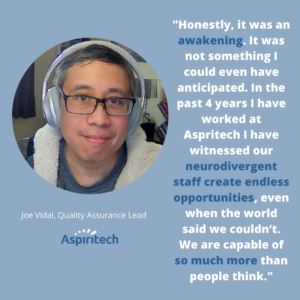 Example Training Topics
Neurodiversity & leadership 
Performance evaluations for neurodivergent team members 
Optimizing communication for neurodiverse teams 
Creating career pathways for neurodivergent stars 
Mentoring a Neurodiverse Workforce
"IDEXX R&D Customer Facing Software has partnered with Aspiritech since 2016 and welcomed individuals into careers at IDEXX where they have a natural skill set and opportunity to excel. The Aspiritech teams bring a new perspective to our work and have been part of the development and testing process for two recent instrument launches—SediVue Dx® and ProCyte One."
Call for a Free Consultation