Aspiritech is a pioneer and leader in this field with more than 15 years experience.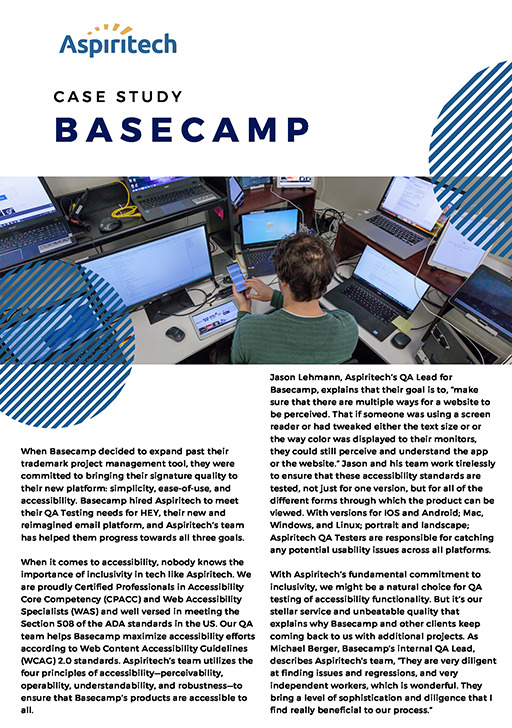 Basecamp is a project management software company that helps teams stay organized, communicate effectively, and collaborate on projects.
Basecamp relied on Aspiritech to…
Venus Jackson,
Pension Administrator Market Leader,
Aon
"I'm blown away...what Aspiritech did takes years to learn, and [the app] took our programmer over a year to complete."
Aspiritech offers hardware testing for headphones, speakers and software connectivity.