We are one of the largest employers of autistic adults in North America. We are passionate about people, purpose, and the power of neurodiversity. We strive to create an uplifting environment where our team members can reach their fullest potential. We would love to have you join us.
Employment opportunities at Aspiritech
Apply if you…
Are an individual on the autism spectrum

Are looking for a career in quality assurance, accessibility testing or data services
We offer remote, hybrid, and in-person employment, depending on the needs of our client projects. Our main office is in Evanston, IL. Some of our in-person projects are based at our highest-level security site in Highland Park, IL.
Please note we are not actively hiring QA Analysts at this time. All applications received will be kept on file and reviewed once we are hiring again. To be notified when we are hiring, please fill out the interest form below.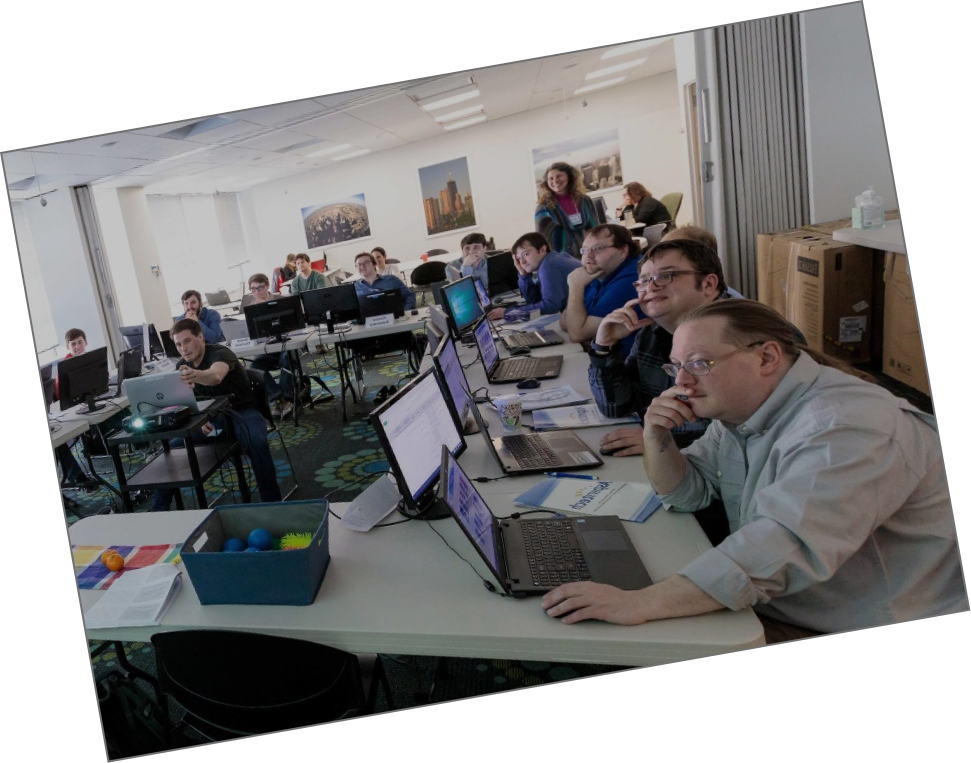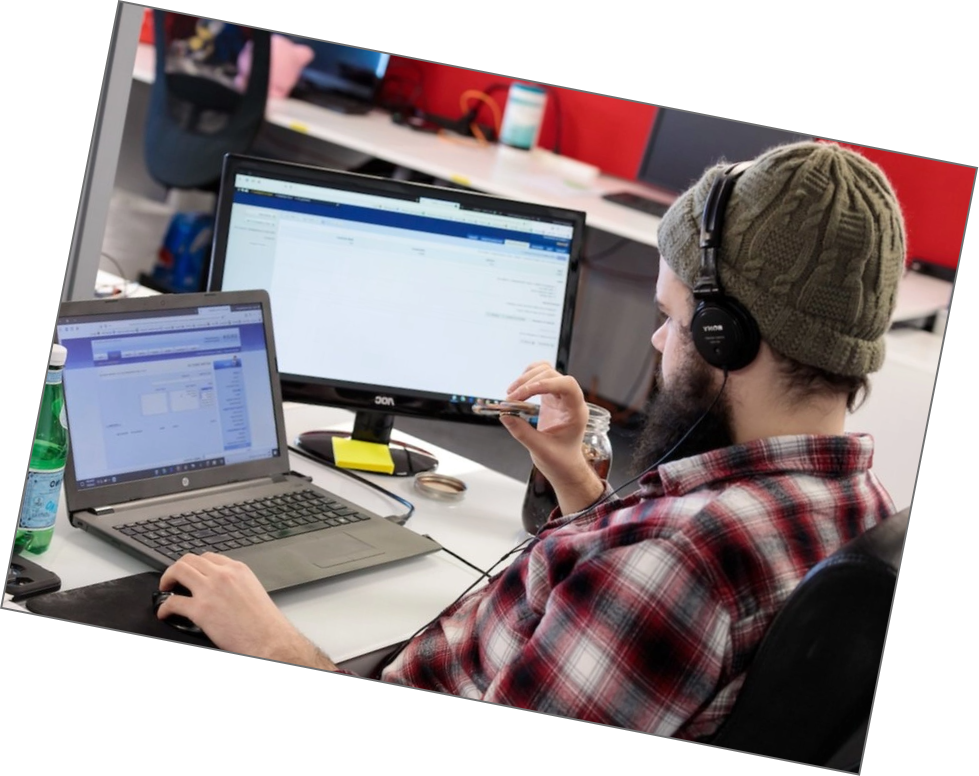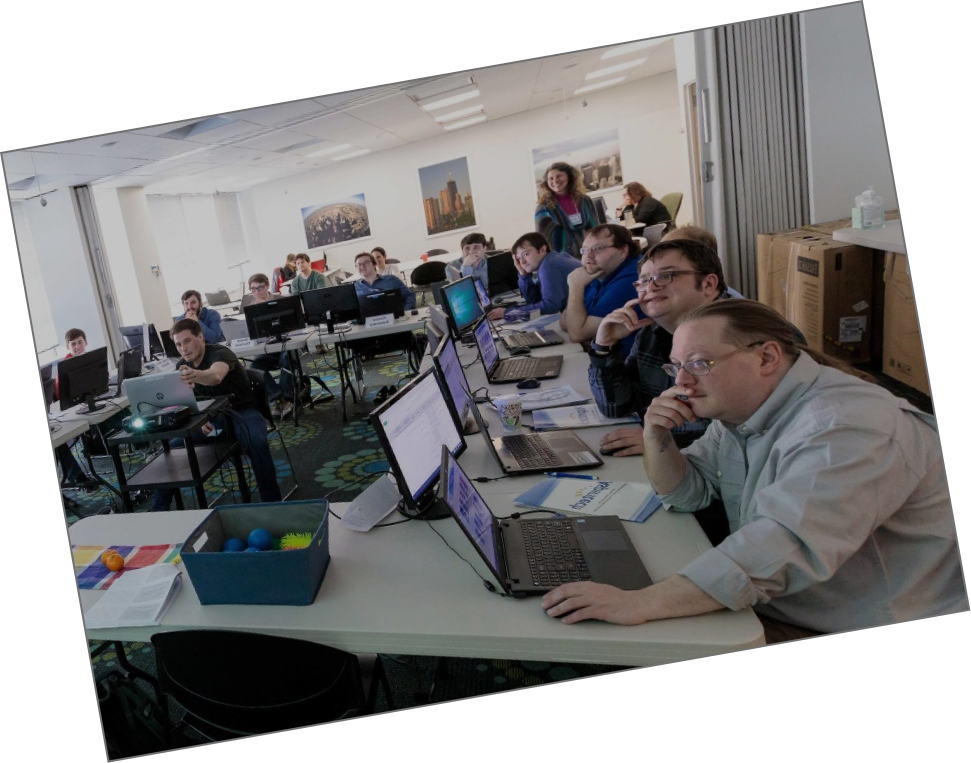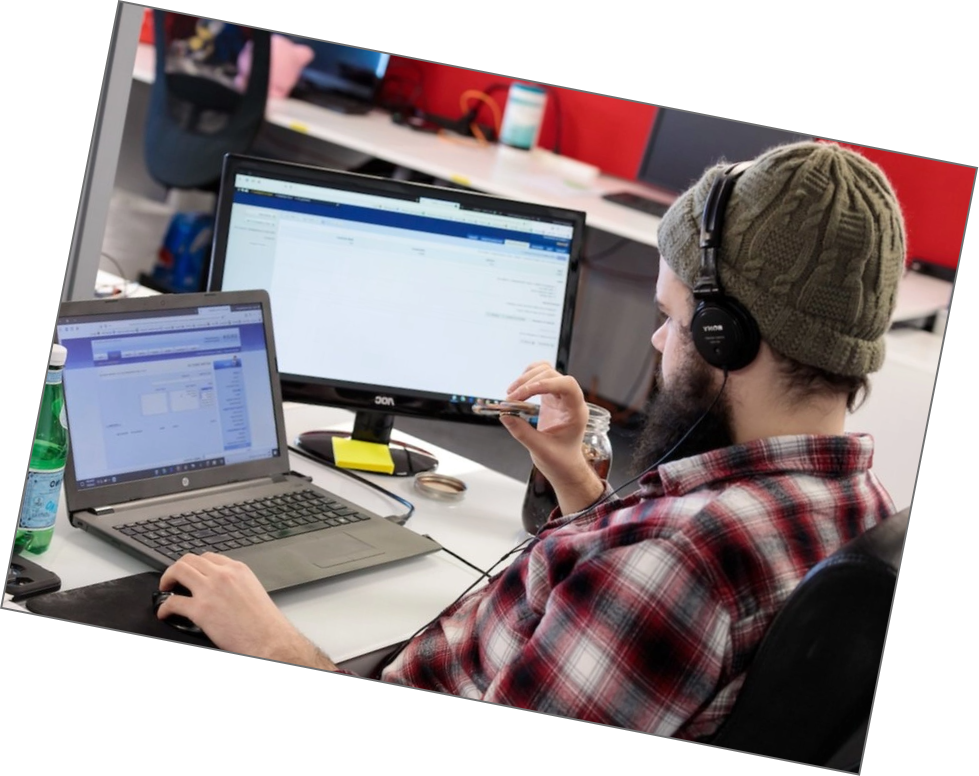 Aspiritech provides a variety of benefits for our team, including:
Developing and implementing accommodations for staff
A team of Employment Support Specialists to conduct regular check-in meetings with team members

Lunch sessions on focused topics, such as work-life balance

Access to LinkedIn Learning as an employee benefit
A mental health library and resources
Employee incentives and morale boosters, such as our gift card program for shout-outs
Technical job coaching for staff
Diversity and inclusion efforts
Training opportunities in new program areas, skillsets, and more
Identity-focused groups, such as a women's empowerment group, a group for team members 40+ years old, and a group for LGBTQIA+ team members
Guided meditation groups
Community outings throughout the year
Free team lunches every Friday
Social Programs
Aspiritech offers social programs for staff and community members through its Stepping Up and Out program, also affectionately known as SUO. SUO activities take place both digitally and in-person as safety allows. For more information about our social programs, please email us at  SUO@aspiritech.org or visit the SUO page of our website. You can also check out the events calendar for upcoming outings that are open to the public.