Don't just take our word for it.
Our clients recommend us, every time.
Aspiritech offers full product lifecycle management, end-to-end user testing, quality assurance, accessibility testing, and data services. We are obsessed with user experience and quality.
The world's leading headphone company has a reputation for high quality, easy set up and use. Bose relies on Aspiritech to test across peripherals and platforms to assure a seamless roll out of software upgrades and new features so customers have an optimum experience over the life of their products.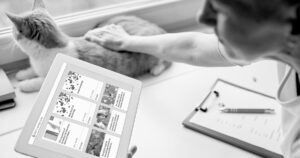 Aspiritech ensures data integrity and the seamless, accurate use of the veterinary management software through consistent software and hardware testing.