JP Morgan Chase QA & Product Excellence Case Study
Aspiritech is a pioneer and leader in this field with more than 15 years experience.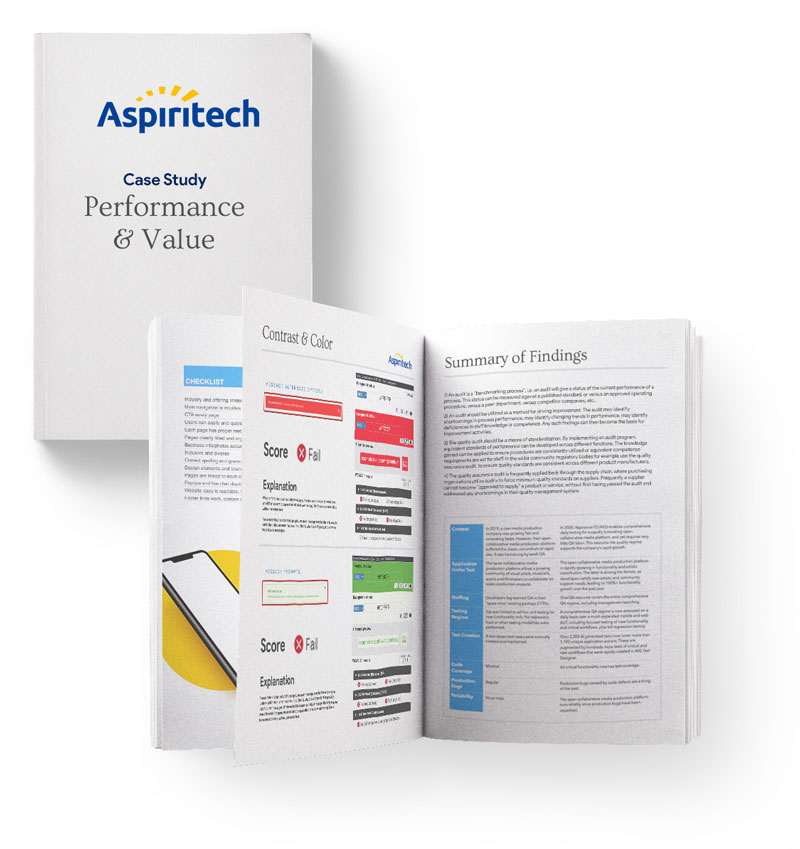 JP Morgan, one of the world's largest banks, wanted some of their internal applications to look and perform with consistency across multiple browsers and operating systems.
Through regression and software testing, our team helped implement natural language chatbots. Aspiritech helped them accomplish their goals and identified methods to improve the accessibility of their websites.
Aspiritech offers data services and responsive website testing across 12 devices and 5 browsers.