The Aspiritech team is ready to accelerate machine learning with a speciality in training Artificial Intelligence.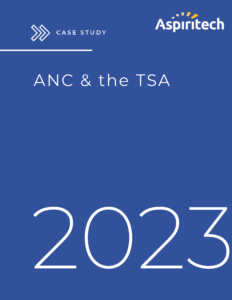 "This work specifically has a very strong alignment between the strengths of some people on the autism spectrum and the skills required to do a good job."
Aspiritech's productivity numbers speak for themselves. The team is incredibly efficient at accelerating the ANC and TSA collaboration to improve national security through machine learning: 
100,000+ images reviewed 
6,000+ images per month
About 50% of the images reviewed by ANC for the TSA were by the Aspiritech team.
Barry Clark, SQA Lead,
Audio for Video Product Line,
Bose Corp
"Aspiritech provides us with the manpower and the expertise that we need to get through our SQA testing as well as managing the whole manual testing side of the product line. I find working with their management and their leads is extremely helpful for me to deliver my SQA build requirements at Bose."
BRIAN COHEN,
SR. MANAGER OF SOFTWARE QUALITY ASSURANCE (SQA),
BOSE CORP
"(Aspiritech's) service has exceeded our expectations. The passion they have for our products coupled with their ability to perform hyper focused testing has yielded great results for us and ultimately our customers."
Aspiritech offers accessibility testing to support WCAG and ADA compliance as well as user experience.